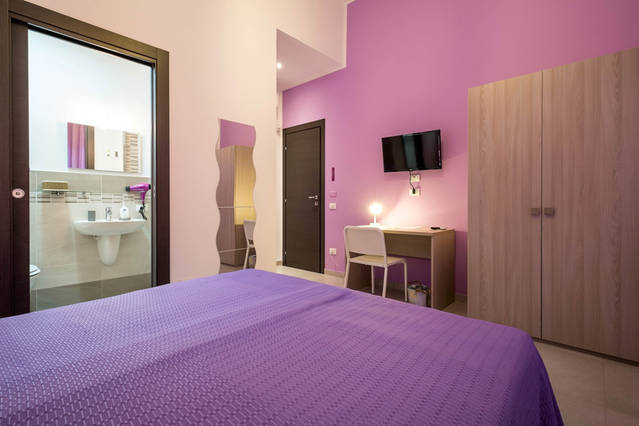 Whatever the reason that has led you in the beautiful Palermo, Bed and Breakfast BuonaLuna welcomes you among the superb decoration of the city and the unmistakable Mediterranean fragrances.
Set in an elegant building in the heart of the historic center, a few meters from the Central Station, the B & B offers a relaxing spot, excellent starting point to discover the main attractions of Palermo.
Perfect for students, workers and tourists, suitable for short or long stays, BuonaLuna with its bright and spacious rooms, always cozy and comfortable during your stay you will feel at home.
It will sink immediately into the rich heritage and history of the city or choose to soak up the sun in one of the seaside towns of Palermo. Whatever you decide to do, it was just lounging or taste the delicious cuisine of Palermo, the Bed and Breakfast BuonaLuna welcomes you.
OUR SERVICES
Wi-fi unlimited access
Private Bathroom
Hair dryers
Conditioned air
Heating in all rooms
Daily room cleaning by 11;00 a.m.
Fridge available in the main kitchen
Reception available 24 hours
Tasting of local produce
Payment by credit card
LIS interpreting service for deaf